The Princess's Shiny Stash Treasure Hunt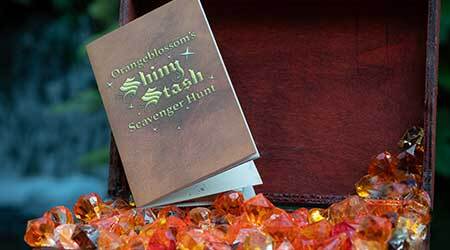 The Princess has hidden her kingdom's most precious treasures from the pirate crew throughout the resort. Locate the treasure chests in this exciting family scavenger hunt and earn your reward.


Price:
$12.00 per person


Hours of Operation:
May 21 - September 6, 2021
Sunday-Wednesday 10am-2pm
Friday-Sunday 12pm-10pm

Includes:
(1) Scavenger Hunt booklet
(1) Prize


Know Before You Go:

Tickets are non-refundable.


You may pick up your booklet and prize during operating hours at the Delta Riverboat dock in the Delta Atrium.

(1) prize is given per booklet.

You may complete your Scavenger Hunt at your leisure.

Children 3 and under are free to participate without a paid admission, but require purchase to receive scavenger hunt booklet and prize.

The scavenger hunt is accessible using additional directions in scavenger hunt booklet.