Art Studio
Bundle
Buy Bundle
Paint Me a Fairytale, Delta Riverboat Ride and Sunshine and Sprinkles Cookie Decorating

Buy Bundle
The Princess's Shiny Stash Treasure Hunt, Lost Treasure Flatboat Voyage and Pirates & Princess Academy

Buy Bundle
The Princess's Shiny Stash Treasure Hunt, Lost Treasure Flatboat Voyage, Pirates & Princess Academy and Royal Afternoon Tea.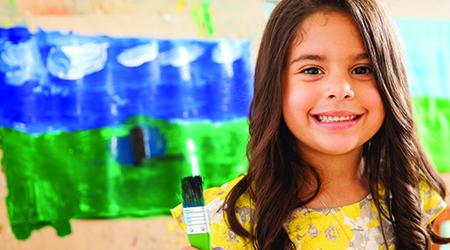 Calling all artists! Kids and parents alike will let their inner artists come to life by painting a canvas from a variety of fun options.


Price:
$38.24 per person (inclusive)


Hours of Operation:


March 13 - May 15, 2021


Saturdays, Noon-4:00pm (visit at your leisure during these hours)
May 22 - September 4, 2021
Saturdays, 11:00am-3:00pm (visit at your leisure during these hours)


Includes:
Admission to Studio Art - valid for one Canvas Project.

Know Before You Go:

Tickets are Non-Refundable. Ticket insurance is available for purchase.

Anyone entering will be required to purchase a painting.

Canvas, paint brushes and apron are provided.

Instructions will be provided along with an on-site artist to help bring your art to life.

The time noted is the opening time. You may visit at your leisure between 12pm-4pm (11am-3pm from May 22-Sept 4).

Event will take place at Ravello.